Get That Used Used Tesla Model Y You've Been Wanting
---
---
See Why So Many Shoppers Buy From Charlie Clark Nissan El Paso
---
---
The Tesla Model Y is one of the newest Tesla models to have its wheels meet the road. Preowned Model Y vehicles may be a bit difficult to find on most used lots due to their relatively new rollout. However, if you can find one, the Model Y makes a fantastic fully electric crossover offering more space and better performance than many other electric vehicles. So, why should you buy a used Tesla Model Y today?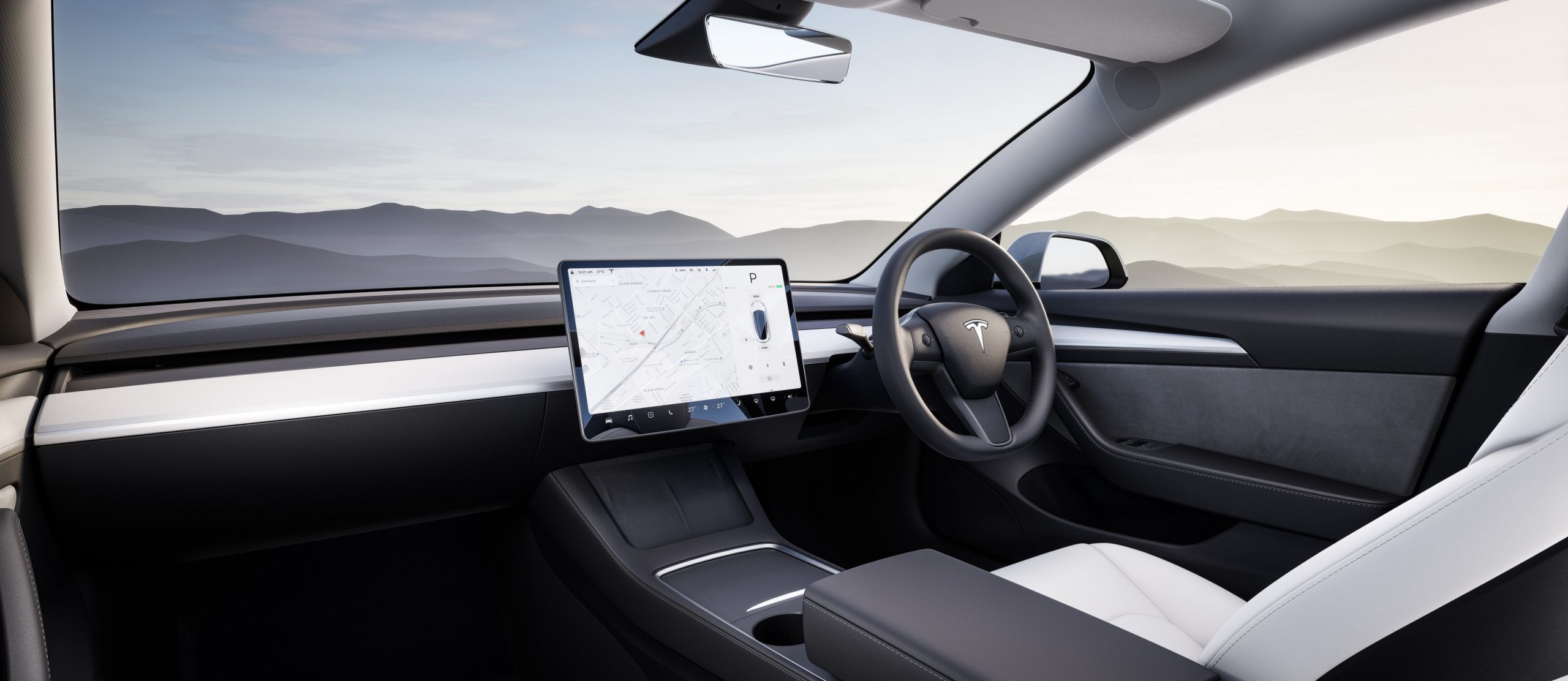 A Versatile And Powerful Fully Electric Motor
Tesla Model Ys are still in their first generation. Thus, 2020-2023 have very similar battery configurations and specs, making it relatively easy to compare the Y across all available model years.
The first big selling point of the Model Y is its incredible range and quick charging times. While the distance traveled on a single charge is subject to the heat outside and precise road conditions, the Model Y can go 279 miles on the lower end, with the long-range trim options reaching an impressive 330 miles without stopping. Comparable vehicles, like the Chevy Bolt, only get a maximum of 260 miles, meaning even the lowest-priced Tesla Model Y has a superior range.
Charging times for Model Y is relatively standard. Although, with access to Tesla's ever-growing Supercharger network and quick charging, the Model Y keeps you going farther with less downtime. Regular 220v charging, like you can get at home, can take upwards of 11.5 hours for an empty to full charge. Quick charging at Tesla's Superchargers can reach upwards of 150 miles of charge in around 20 minutes.
Finally, the electric motor of the Model Y boasts some incredible reliability. EVs, like all of Tesla's vehicles, do not require oil changes and have far lower maintenance costs when compared to similar gas-powered automobiles. Buying used is great for electric cars as well. You can expect your Tesla Model Y battery to run at full capacity for around ten years.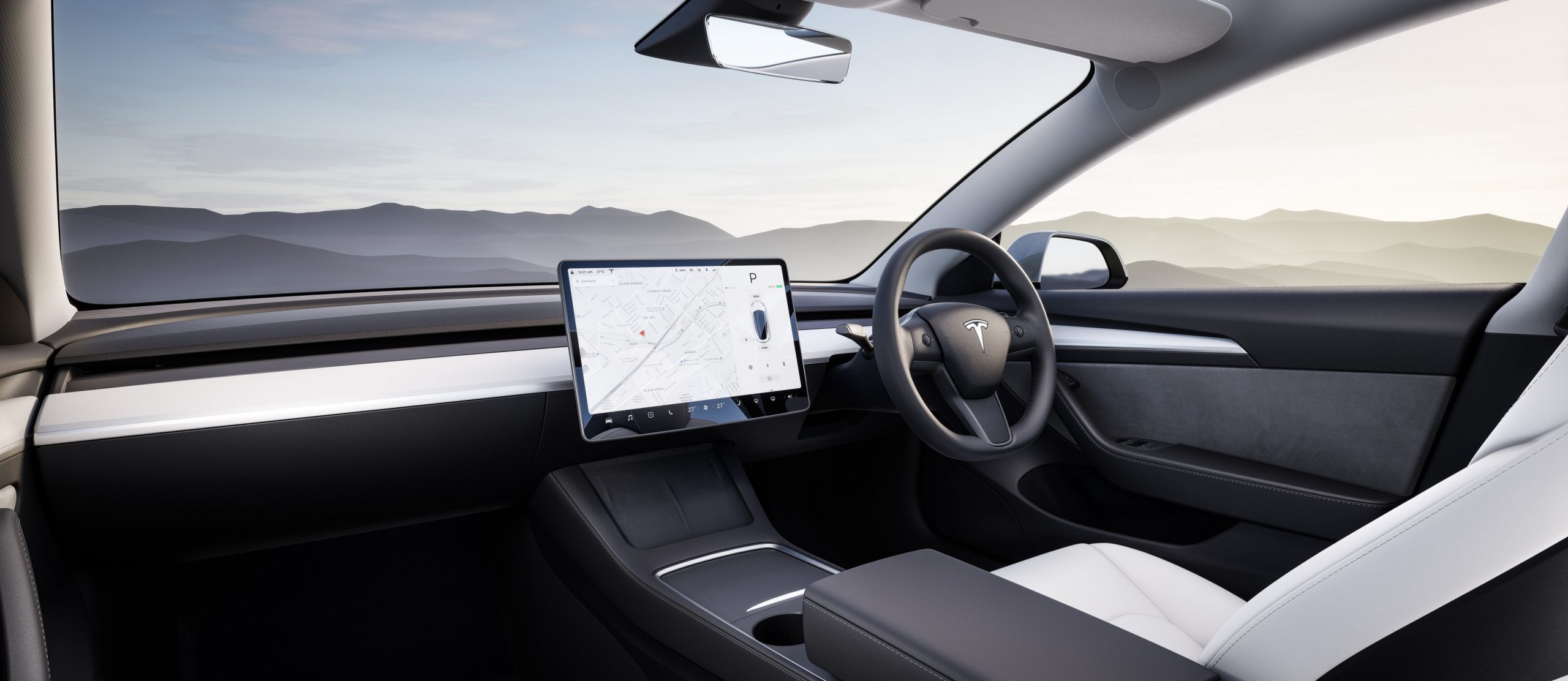 Luxury In The Tesla Model Y
Beyond its incredible performance and eco-friendly nature, the Model Y wouldn't be a Tesla if it didn't bring a luxury ride and state-of-the-art technology. While the aesthetics of Tesla vehicles are subjective, what is apparent is the smooth minimalist design and beautiful interior. The large 15" touchscreen controls the entire vehicle, making the driver experience comfortable and easy. Some of the luxury features you can expect on a Tesla Model Y include:
• Autopilot: Level 2 autonomous driving that can control steering, acceleration, braking, and lane changes. • Automatic Parking: Uses six cameras around the vehicle's base to make parking a breeze. • Leather Seating • Driver Profiles: Use the Tesla app to automatically set seat, steering wheel, and mirror preferences for different drivers. • Keyless Entry • Summoning: In some areas, you can call your Tesla to you, like your own personal valet that comes via a summons on the Tesla app.
Model Y Pricing And What To Expect
Tesla is a luxury brand, and it's unsurprising that the Model Y is a bit more expensive than its competitors. However, used models make an excellent investment that keeps its value for years. You can expect to pay around $43,000 for a 2020 model with low mileage.
Get Your Tesla Model Y Or Other EV At Charlie Clark Of El Paso
Charlie Clark is your used car specialist in the El Paso area. We have an ever-changing inventory of used vehicles, including full EVs like the Tesla Model Y. Come in today or check out our current stock online!
Not Sure What You Wanted? Let The Team At Charlie Clark Help Today
Call, Submit or Visit Us Today.