There are lots of key factors that make a truck a mouth-watering prospect to own, and the Nissan Titan Truck possesses the majority of them. It is more than capable of performing the majority of tasks you throw in its direction, and it's the kind of truck that never, ever lets you down. It's also a truck that's fitted with a number of state-of-the-art safety features that will make both you and your passengers feel safe and secure.
When you are looking for a truck in El Paso, TX, you really need look no further than the Nissan Titan Truck. The 2020 model of the Nissan Titan has 400 horsepower and 413 ft lbs. of torque, which is more than enough to get most jobs done. Are you convinced? Then head to Charlie Clark Nissan, your El Paso TX car dealership, to sort out your purchase.
No Need to Search for Days to Find Your Perfect Vehicle – Just Head to Charlie Clark Nissan, El Paso TX
With some vehicles and some car dealerships, completing the purchase of the automobile or truck you desire can be a painful process, but that's never the case at Charlie Clark Nissan, your El Paso TX car showroom. You don't even have to leave your couch to start your search – just head to our website and take a look through our inventory. Our inventory is always kept up to date so that you can rest assured that any vehicle you find there is currently for sale at our El Paso TX showroom.
If you prefer the old-fashioned approach, then that is fine too! Just head down to the Charlie Clark Nissan dealership in El Paso TX to personally have a look around the vehicles that we have available for purchase.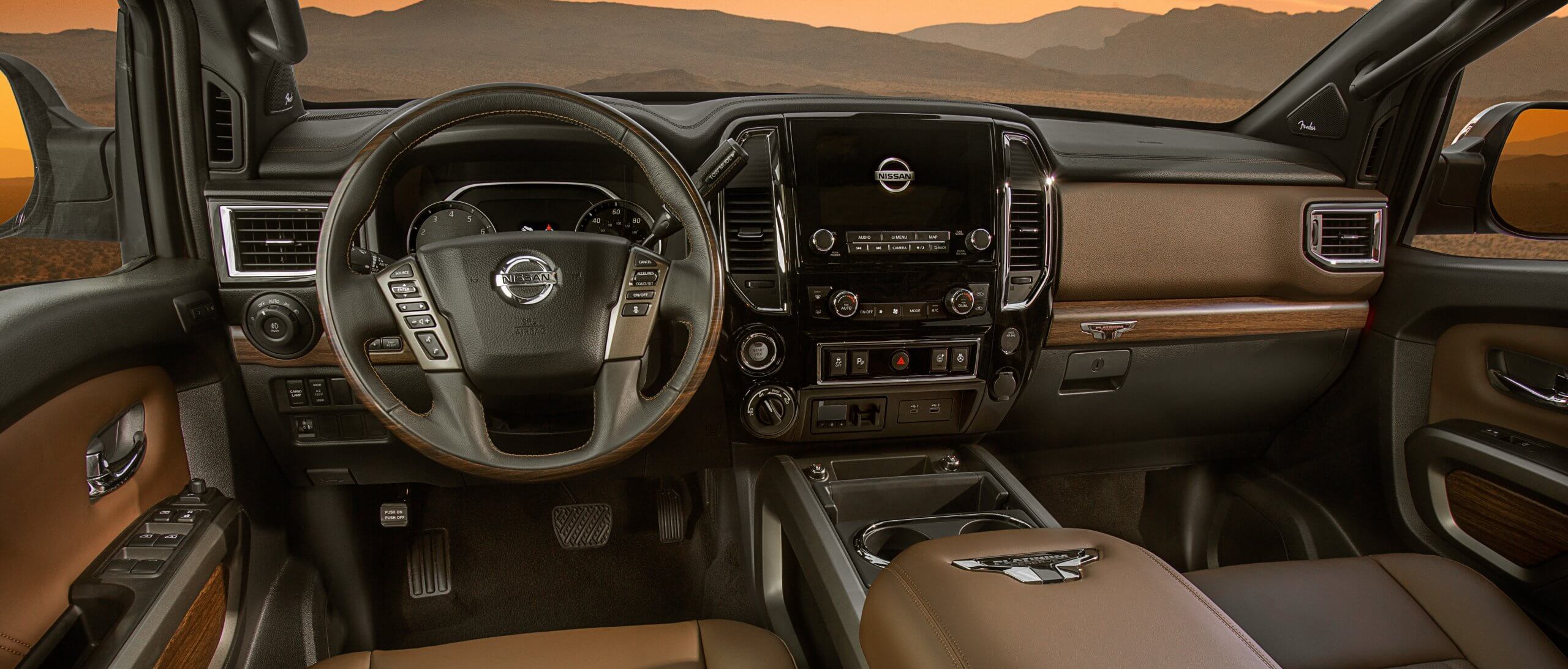 All Our Pre-owned Vehicles Come Certified, So You Don't Have to Worry About Their Condition
It is well understood that purchasing a preowned vehicle can be something of a risk, especially if you are buying from a private seller. They want you to buy their vehicle, so they are hardly going to tell you anything bad about it!
When it comes to buying a Nissan Titan Truck in El Paso, TX, if you stick with Charlie Clark Nissan then you can push all your worries to the back of your mind. All our preowned vehicles come fully certified, which means they have undergone rigorous checks to make sure they are in the best condition possible. You'll be buying a preowned Nissan Titan Truck that's almost as good as new!
Make the Correct Decision – Head to Charlie Clark Nissan, Your El Paso TX Dealership Today!
We are right with you all the way when it comes to your purchase of a new or preowned El Paso Nissan Titan Truck – we can even arrange the financing for you! To learn more or to make any type of inquiry, contact Charlie Clark Nissan at (915) 228-2412, or use the online contact form available on our website.
Get In Contact With Us!