If you have a need for speed then you're unlikely to be disappointed with the purchase of a Nissan GT-R Sportscar in El Paso, TX. Make no mistake about it – this is one of the fastest vehicles that you will ever get behind the wheel of, and it will leave your rivals in lesser cars green with envy. Power to this incredible machine is delivered via a turbocharged V6 engine and a unique four-wheel-drive system.
Despite all this cutting edge technology the Nissan GT-R holds one pleasant surprise – it's about half the price of similar vehicles in its power bracket. Despite this, Nissan has worked hard to deliver a comfortable ride with a calm cruising experience to match rivals like the Audi R8, the Jaguar F-Type and the Porsche 911.
Why not commence your experience with the best car you're ever likely to drive at Charlie Clark Nissan, your El Paso TX Nissan dealership.
Take That First Step by Contacting the Number One Car Showroom in El Paso, TX
Here at Charlie Clark Nissan, we have one of the highest quality inventories when it comes to all Nissan models, including the Nissan GT-R sportscar. Just browse through our inventory online to see the examples of automobiles that we have available, both new and preowned. If you spot a Nissan GT-R sportscar that you really think you want to get to know a little better, then call us and we can arrange a more personal greeting experience.
You never, ever have to worry about the quality of the vehicle we have available at our El Paso TX car dealership. Every single vehicle that we have for sale on our lot is certified, meaning every single nut and bolt upon it has been checked and approved to Nissan's standard. What's more, regardless of your budget, we're confident we can find a model on the lot that meets your needs.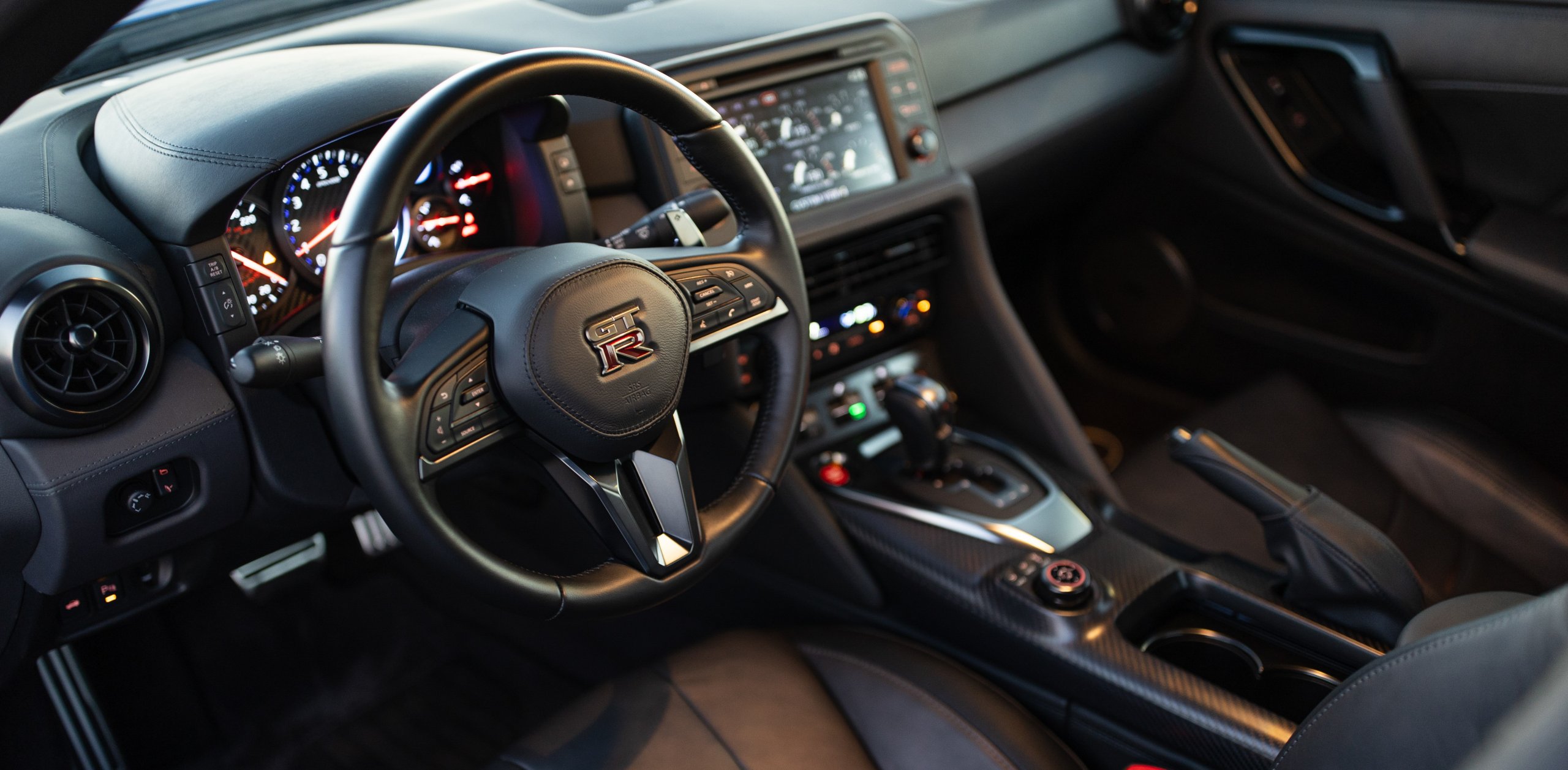 No Need to Worry About Arranging Auto Financing As We Can Do That for You Too!
We offer the complete package when it comes to the purchase of any new vehicle at Charlie Clark Nissan, and that includes the purchase of a Nissan GT-R Sportscar. We will work hard to arrive at a deal that works really well for you, and of course for us too. This could include the trade-in of your current vehicle, depending upon its age and condition.
If you are worried that you might be deemed unsuitable for financing a new vehicle, then there's no need for you to be. With our easy-to-use online credit approval system you can check the amount of credit that's available for you before you even start looking for your car. Our tool is simple to use and only takes one minute to fill in. Once you have the result from the online credit approval system you'll know the budget that you have to work with.
Why Wait? Your Ownership of a Nissan GT-R Sportscar Could be Just Days Away!
To begin your purchase of a Nissan GT-R Sportscar, you need to contact Charlie Clark Nissan, the number one car dealership in El Paso TX. Contacting us is easy – just pick up the phone and dial (915) 228-2412, or use the online contact form that's available right on our website.
Get In Contact With Us!