The Nissan Frontier is one of the most reliable and powerful midsized trucks available on the US market today. Despite not being a full-sized truck, the Nissan Frontier still has the right attitude when you need it to get the job done. If it's transporting, towing or even just used for a commute, your Nissan Frontier will never let you down.
At our Nissan dealership in El Paso, Texas, we always have a large number of Nissan Frontier trucks ready for your consideration and inspection. Take that first step in obtaining a brand-new Nissan Frontier in El Paso by checking our inventory of available vehicles. We also always have a decent amount of quality, certified preowned Nissan Frontier trucks at our El Paso showroom too.
The First Step in Finding Your Perfect Nissan Frontier – Check Our Inventory
You can always look through our online inventory of new and preowned vehicles for the perfect Nissan Frontier that fits your requirements. Why search the entire world wide web when it is likely that your dream vehicle is currently waiting for you at our El Paso dealership? If you do like the look of an El Paso Nissan Frontier truck that's within our online catalog, then please take the next step and contact us so we can prepare to offer you a closer look, and a test drive if possible.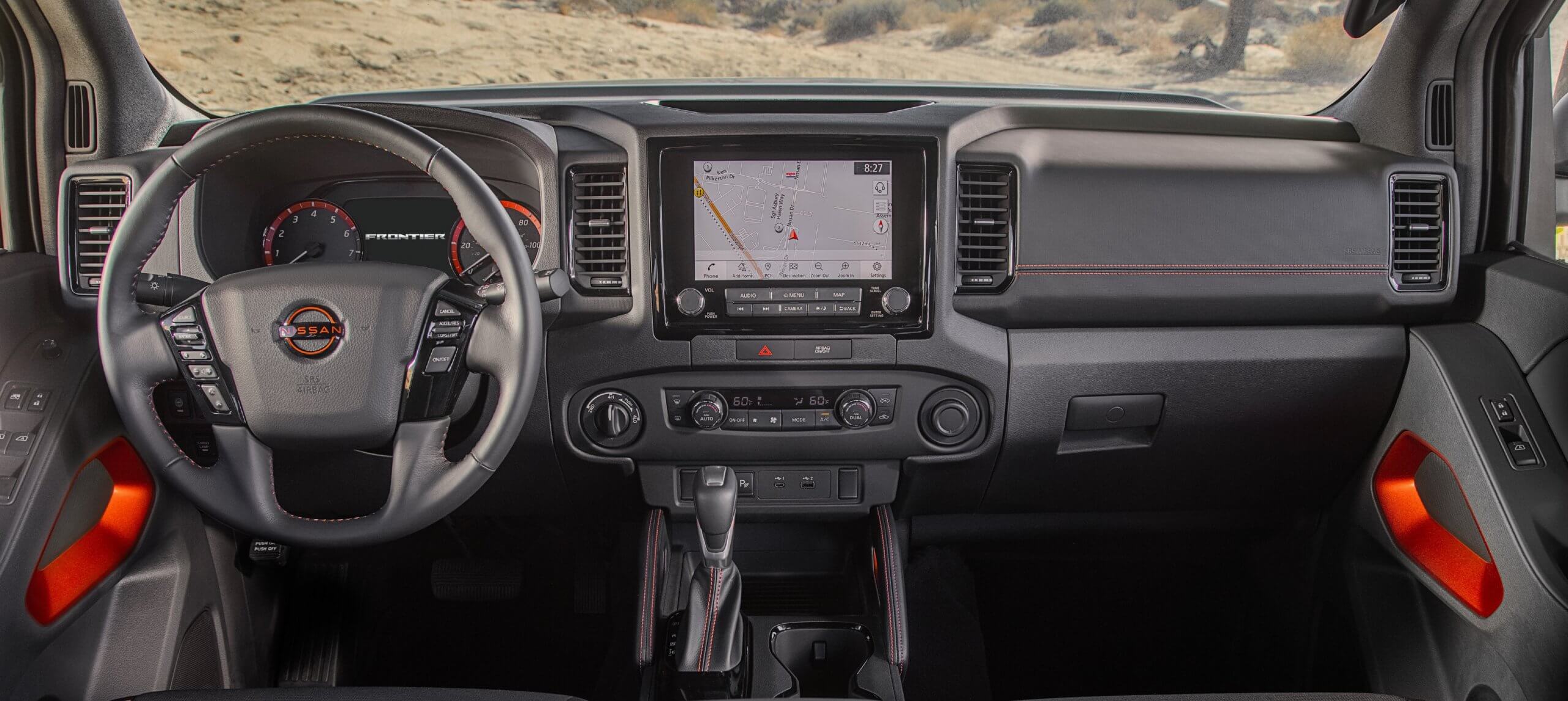 Have You Decided to Purchase a New Nissan Frontier? Then Check Out Our Range of The Latest Models
We almost always have the latest Nissan Frontier models in stock, as our up to date inventory will show. If you have set your heart on a new Nissan Frontier in El Paso, then you will not be disappointed if you take advantage of our services. We can also offer you financing options that should work based on your credit needs. There's nothing like being the first owner of a brand new vehicle, so why not treat yourself?
Looking For a Quality Preowned Nissan Frontier? Charlie Clark Nissan is the Perfect Choice For You.
It's usually a case of 'buyer beware' when it comes to preowned vehicles, but that is simply not the case at our El Paso dealership. We only sell preowned vehicles that meet the exceptional standards that we have set. Any Nissan Frontier in El Paso that has been made available for purchase either online or through our El Paso Nissan dealership has been thoroughly tested and vetted by our team of experienced mechanics. Our preowned Nissan Frontier trucks cannot be surpassed for quality anywhere else.
Owning Your New or Used Nissan Frontier in El Paso Could Be Just Days Away
New or preowned, your Nissan Frontier will give you premier levels of service for years to come. Why take the risk of a purchase from a private seller, or suffer the pushy sales techniques that lesser dealerships employ? For a rewarding experience come to Charlie Clark Nissan, the finest Nissan dealership in the entire El Paso, Texas area.
Contact us at (915) 706-4150 or use our online contact form that's available on our website.
Get In Contact With Us!