Nissan Frontier, Why It's The Best Sedan Money Can Buy and Worth Every Penny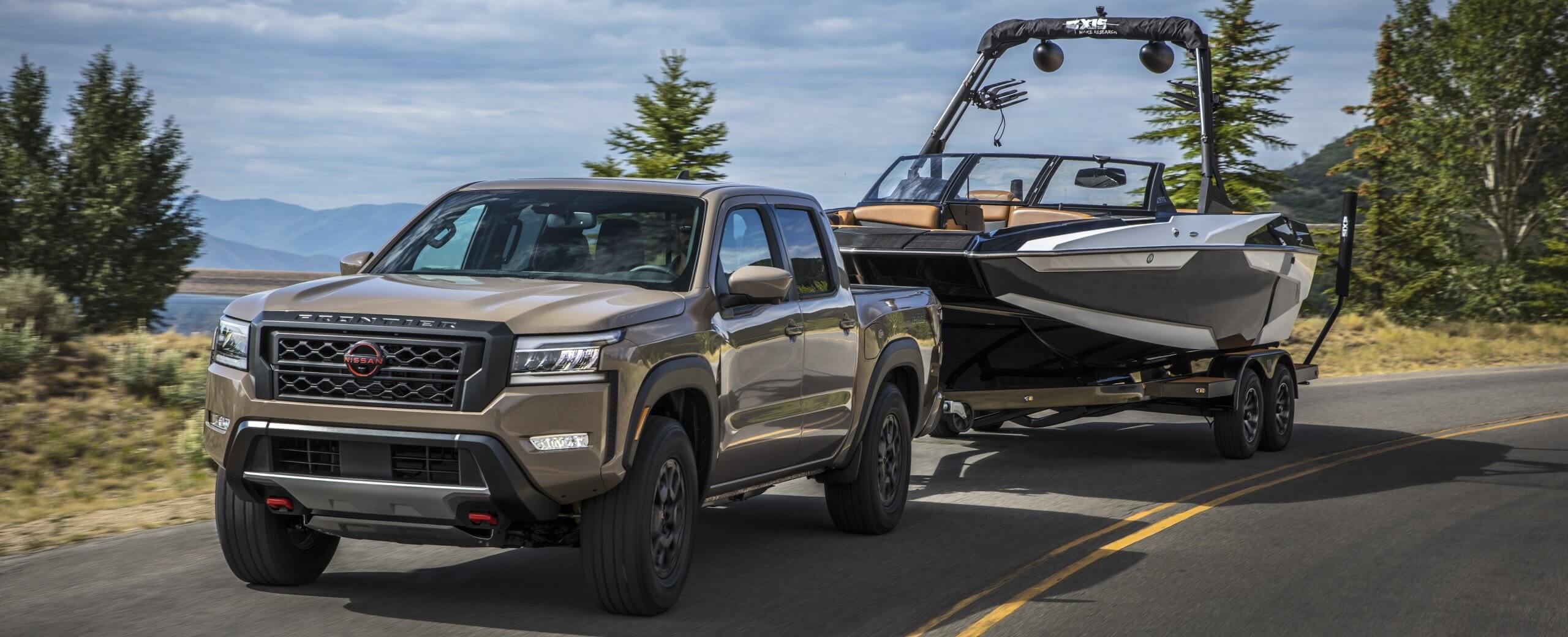 The pickup truck is, by and large, the most popular vehicle type in the United States today. The newest player in the pickup game is that of the Nissan Frontier. Starting in 2021 and with only a single generation under its belt, the Frontier has big shoes to fill. But, with competition like the Chevy Colorado and Ford Ranger, how does the Nissan Frontier stand out from the pack? With incredible performance, rugged style, and the most competitive price around, there is a lot to love about the Nissan Frontier.
Performance Standards Of The Nissan Frontier
When you are considering a pickup truck, you are likely looking for some potent performance and a smooth driving experience that delivers on your needs and more. The Nissan Frontier has the following specs for their newest models:
• Horsepower: The Frontier comes equipped with a 3.8-liter V6 engine that consistently delivers upwards of 310 horsepower. • Torque: 281 ft-lb of torque.
• Fuel Efficiency: The direct injection fuel system gives you a quick response and up to 18 City mpg / 24 Highway mpg fuel efficiency.
• Towing Capacity: With the capacity to handle all your toys, RVs, and work equipment, the Nissan Frontier can tow upwards of 6,640 lbs.
• Bed Payload: The Nissan Frontier can handle a large payload of up to 1,620 lbs.
• Offroad Capabilities: For those with an eye for the offroad, there is the specialized Frontier PRO-4X model giving you advanced tech for taking your Nissan Frontier off the beaten path.
• Advanced Offroad Tech: o Driver toggleable 4WD system o Optional Hill Descent Control o Standard Hill Start Assist o Active Brake Limited Slip

Rugged Style That Turns Heads And Keeps You Comfortable
The Nissan Frontier stands out from the crowd with its handsome facade and rugged exterior grille that dominates the front end. But what about the interior? First off, you will be seated in comfort while driving the Nissan Frontier thanks to Nissan's patented Zero Gravity Seats, which cradle your back and provide the most comfortable ride, even on the most rugged of trails. Yet, it doesn't stop there, as the Frontier comes fully trail-ready with help from the Nissan Pro Pilot Assistance software. Additionally, with the 360-degree view backup and parking assist cameras, you can handle this beast with ease, even in the tightest of scenarios. Finally, for all your tech needs, there is native smartphone connectivity, including wireless Apple Car Play and Android Auto on even the standard Frontier Models.
But At What Cost?
While you may be forgiven for believing that the Nissan Frontier will cost you an arm and a leg, it makes the most of every dollar spent and is one of the lowest-priced pickups on the market today. Brand new Nissan Frontiers come off the line with a Manufacturer's Suggested Recommended Resale Price of $29,770, with 4x offroad models priced at around $44,000. Used models are even better priced, retailing for as low as $19,000 with low mileage on standard editions. However, used models can see a vast fluctuation in price depending on mileage, condition, model year, and trim. Contact your local Nissan Dealer at Charlie Clark Nissan of El Paso to learn more.
Come On Down To Charlie Clark Nissan Of El Paso For All Your Frontier Needs
Charlie Clark of El Paso has a huge selection of new and used Frontier models with one that is sure to suit your needs. Visit us online to view our inventory, give us a call at (915) 226-0778, or come on down and test drive one today!
Call, Submit or Visit Us Today.