The Nissan Armada is one of the best and most versatile SUVs available on today's automobile market. It has a superb amount of cargo space, exceptional safety features and the most recent models come complete with options such as voice assistants, Bluetooth connectivity and remote start.
If you are searching for either a brand new or preowned Nissan Armada, then we recommend that you commence your search at our Nissan Armada dealership in El Paso, Texas. The online inventory you'll discover at Charlie Clark Nissan has several prime examples of the best in new and used Nissan Armada vehicles, all waiting for you to view at our state of the art showroom.
For Your Perfect Nissan Armada SUV, Please Check Out Our Extensive Inventory
If you've made the decision that a new or preowned Nissan Armada is going to be your next automobile, typically you will start a long and sometimes arduous purchasing journey. There are plenty of Nissan Armada dealerships around, and of course there's always the option of a private purchase.
If you want to shorten the time before you are able to get behind the wheel of your brand new Nissan Armada SUV then make sure that the first place that you visit is Charlie Clark Nissan, either online or in person at our El Paso showroom.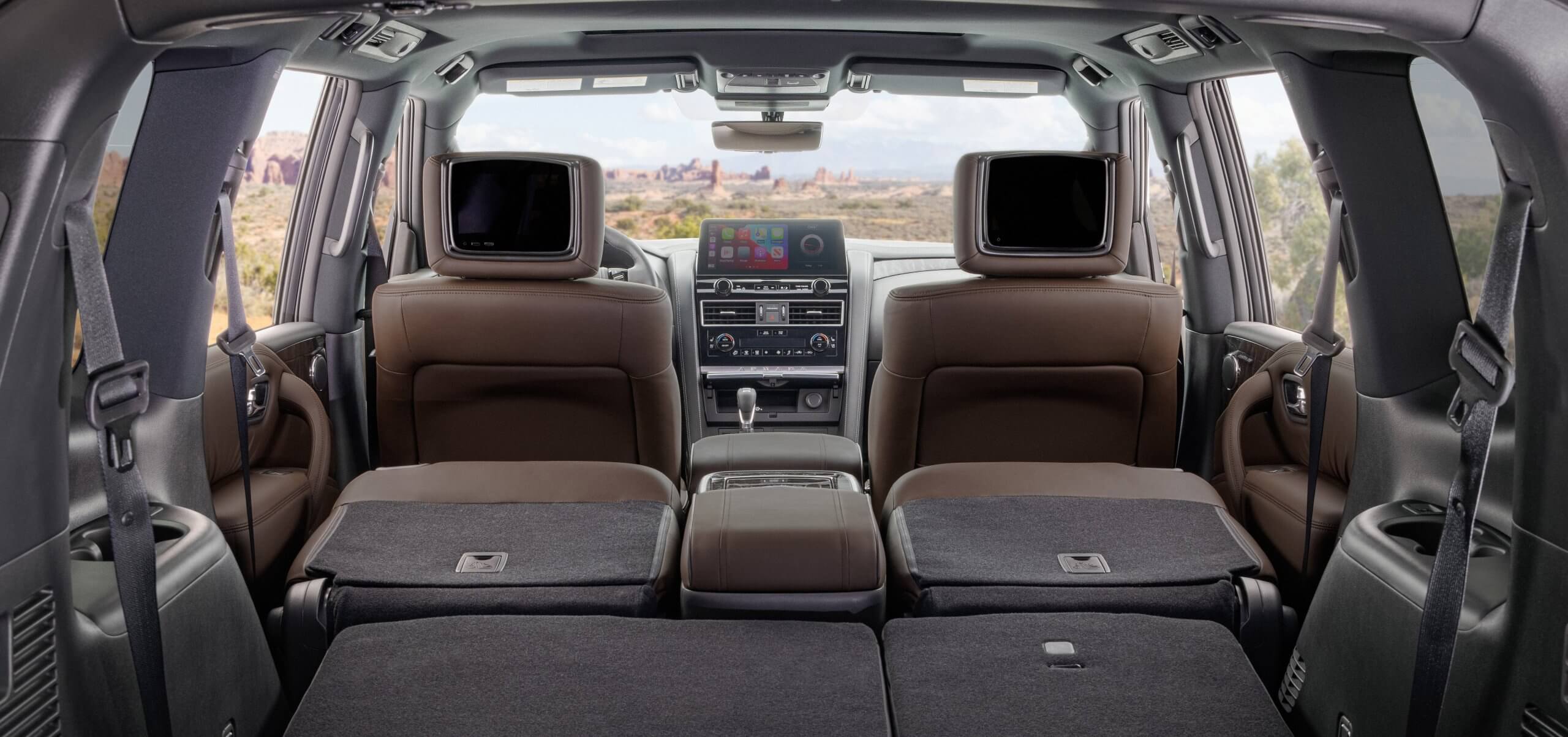 We Can Help You Find the Nissan Armada SUV That Fits Your Needs Perfectly
Getting your hands on the wheel of your new Nissan Armada in El Paso is not difficult if you use the services available to you at our Nissan Armada dealership. We always have a wonderful range of exciting vehicles available for your consideration.
There really is no feeling like driving a brand new vehicle that has never been driven before, and there is no better way than purchasing a completely reliable vehicle than buying one that is brand new. Allow us to help you purchase your new Nissan Armada in El Paso, Texas.
Take the Stress Out of Purchasing a Preowned Nissan Armada in El Paso
Purchasing a preowned vehicle can be problematic. You can never be one hundred percent sure of the vehicle's history and road worthiness, particularly if you make the purchase via a private seller.
You do not have to have any concerns about purchasing a used El Paso Nissan Armada from the Charlie Clark Nissan showroom in El Paso. All our used vehicles undergo dozens of stringent texts before they are allowed to be made available for purchase via our web site, or our showroom.
To make your purchase even easier we can offer you financing deals, and trade in options for your existing vehicle.
You Deserve the Best, So Check Our Inventory of New and Used Nissan Armada SUV's in El Paso
We hope that we have done enough to convince you of our commitment in finding you a new or preowned Nissan Armada that is perfect for your needs. Feel free to view our online inventory, or visit our El Paso showroom.
You can also contact us at any time at (915) 706-4150, or use the contact information that's available on our online contact form.
Get In Contact With Us!